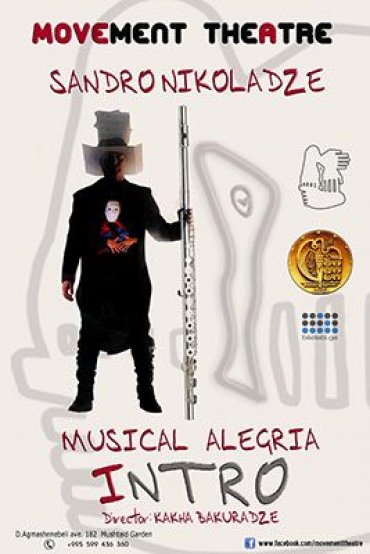 "Intro" is the masterful combination of dramatic circus and modern theatre. The music show, which represents the visions of Sandro Nikoladze, the composer, comes to life on the stage.
The performance is the synthesis of various genres - Brecht's theatre, circus performance, puppets and contemporary theatre.
Tightrope dancing ballerinas, cheerful jugglers, three dimensional tango (on the walls, air, and stage), rope leaping acrobats, revived statues and live music create magic world thus making the performance impressive and equally emotional for the audience of all ages and nationalities.
Performance duration: 50 minutes
Ticket price: 15 GEL
Address: N182 Aghmashenebeli Avenue (Mushtaidi Garden)
FACEBOOK: https://www.facebook.com/movementtheatre/
INSTAGRAM: @movementtheatre
SOUNDCLOUD: Movement Theatre
REVERBNATION: Movement Theatre
Please recommend us on TripAdvisor.